5.2.1.1. Baofeng T1 Radio¶
I bought a bunch of these little radios, they are a lovely size to carry around with a good power.
Slight downside of these radios is the need for another specific programming cable. This really shouldn't be needed, they have a USB port on the bottom for charging and programming. However they have chosen to use the "ID" pin which is only wired on an OTG cable.
I had an OTG cable which I ended up taking the end off and wiring to a USB to TTL module.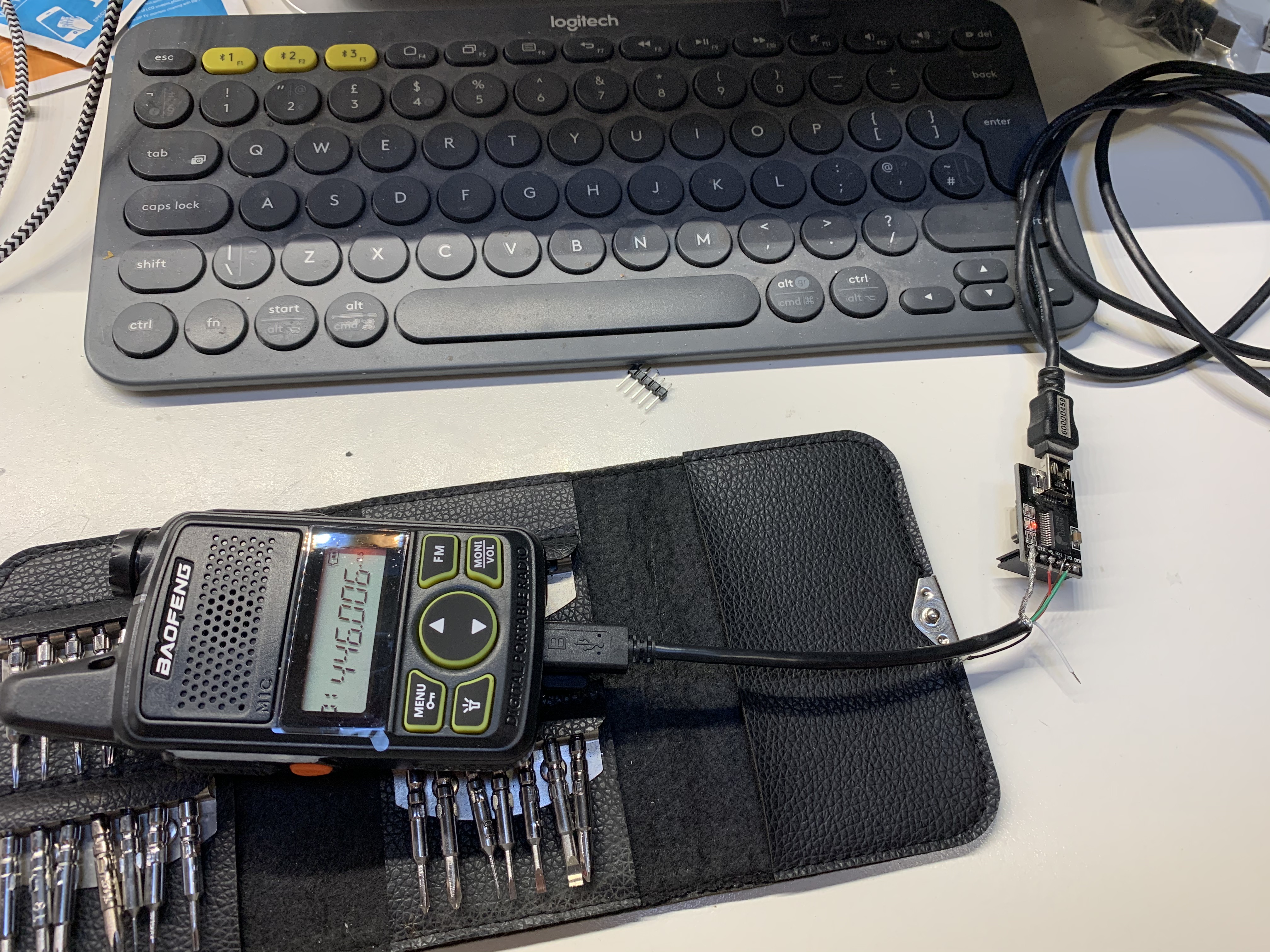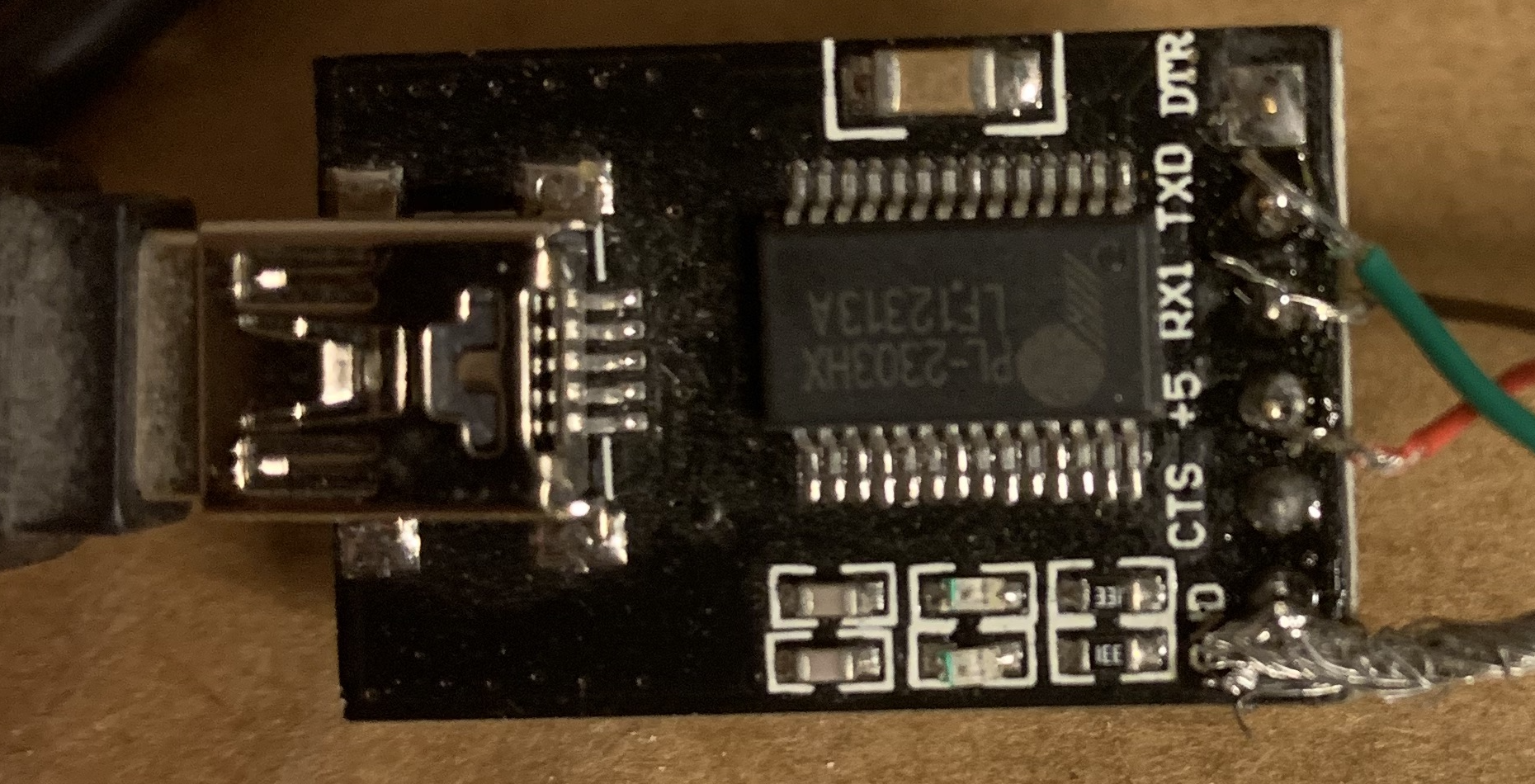 This allowed me to program these radios using Chirp. The radio will work on 144Mhz band but the antenna isn't tuned for that so your milage will be low.
Using it on 70cm is fine, and the radio can be programmed to access repeaters or in simplex.
I've ended up programming these for two usages.
PMR for the kids to use

RAYNET activity frequencies
It only takes a few seconds to program via Chirp, so I'm able to progam a bunch of these is very short order.
I bought these with a headset cable, which works fine, however the length is a little short if you plan to put the radio in your hip pocket.