5.2.7. Portable Battery Pack¶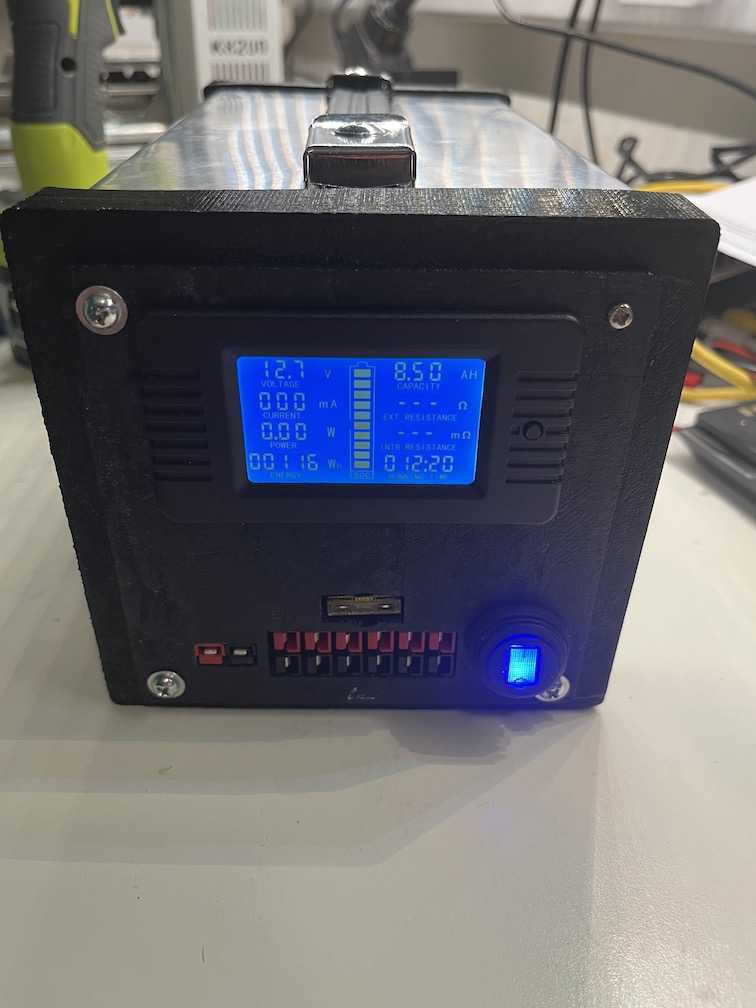 I have a need for a portable 12V power supply to run my radio equipment while out portable. Using a car battery and distribution panel works, but the batteries are heavy and it's not really easily portable. I wanted something self contained, I found a few using converted battery boxes, but again bigger than I would have liked.
I ended up building my own.