4.6. Pocket Firewall¶
I travel around the world. This last year I spent more than 230 days away from home. Spending so much time in hotels I have worked out ways to bring my creature comforts with me.
My main comfort is internet. With internet I make phone calls, watch TV not to mention email and surfing.
Now all hotels offer Internet with varying qualities. However many limit the number of connections. I have an Apple Watch, iPhone, iPad, laptop, and an Amazon fire stick. That's 5 items. Now I'm not going to go to each device and reconfigure it for each hotel.
I've built my own little router based on OpenWRT which I carry around . This router broadcasts a wifi single for all my devices to connect to. It also creates some VPN tunnels.
With the VPN tunnels I'm able to connect back to my house, etc. This way no matter where I am I can get Netflix and Amazon video. But I'm also able to make sure I get Netflix US rather than local or my home Netflix which is UK.
With all these tunnels I can be sure all my traffic is secure and away from any prying eyes in the hotel.
The router I built has a 2000mAh battery which is recharged from a USB socket, two WiFi transceivers. It's based on a TP-Link MR3020. I removed it from its case and printed out a new one, which would fit the battery and charger unit (Adafruit 1000c).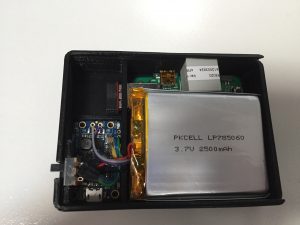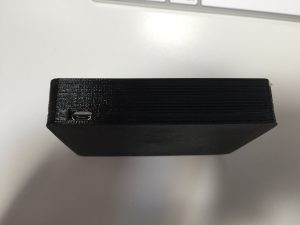 The tricky bit was compiling openwrt to fit in the small space of the on board flash. I couldn't get the GUI to fit which was a real shame, however once setup I don't need to root in very often. Maybe to change the WiFi network it connects to. Though most of the time I look for a network socket in the room.